UK interest rates left unchanged at 0.25%
5 minutes ago

From the BBC section 

Business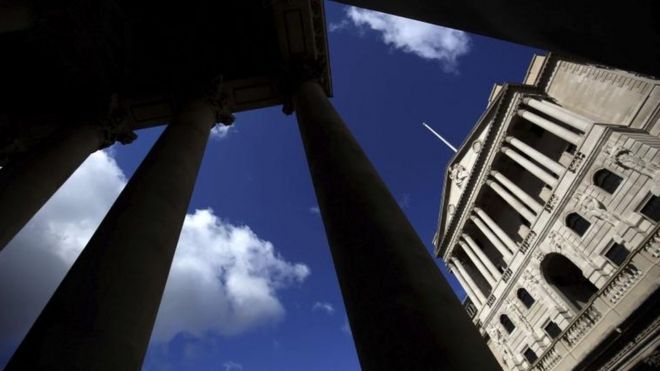 The Bank of England has left its main interest rate at 0.25%.
The decision of the Monetary Policy Committee (MPC) to leave rates at their new, historically low, level was no surprise.
Only last month the Bank cut its bank rate from 0.5% to 0.25%, as part of its attempts to ensure the stability of the UK's banking system in the aftermath of the June Brexit referendum vote.
August's decision to cut the rate was the first such move since March 2009.
The latest vote of MPC members, who include the governor Mark Carney, was unanimous – at 9-0.
But the Bank said again that it was still likely to cut rates further in the coming months, even though the immediate economic after-shock of the Brexit vote now appears to be weaker than first thought.
"A number of indicators of near-term economic activity have been somewhat stronger than expected," the Bank said in the minutes of its latest MPC meeting.
And it added that if its economic forecasts in November were similar to those it had formulated in August, then "a majority of members expected to support a further cut in bank rate to its effective lower bound at one of the MPC's forthcoming meetings during the course of the year."
The Bank noted that a variety of economic indicators have suggested that the UK economy has shrugged off the post-referendum surprise in the short-term.
But the MPC said that it expects the pace of economic activity in the July-September period still to have halved from the growth rate recorded earlier in the year.
Under a new timetable which replaces the long-standing practice of monthly meetings, the next MPC meeting will take place in November.
It is at that point that some City economists expect a further cut in bank rate to just 0.1%.