Scarborough hit hardest by 'gull muggings' – report
A total of 22 people say they've been the victim of so-called "gull muggings" in North Yorkshire's seaside towns this summer – with Scarborough hardest hit.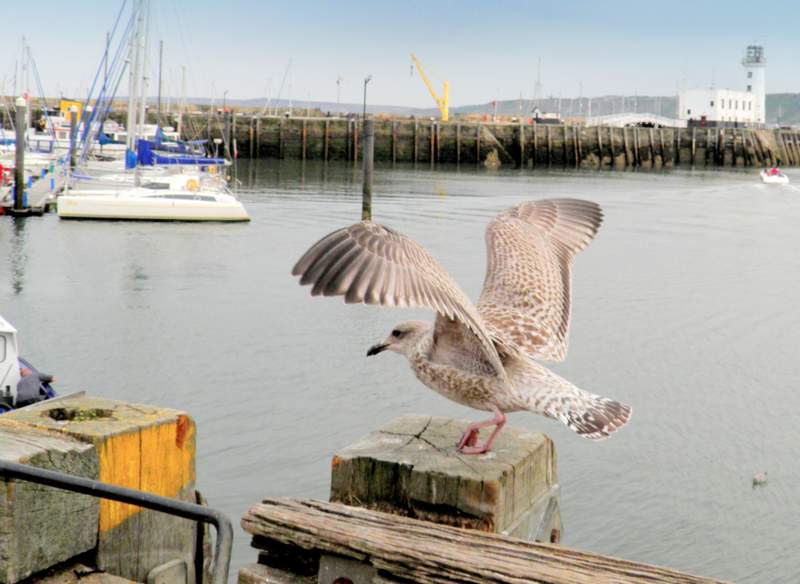 New figures show 19 of the 22 reported "muggings" by seagulls between March and August this year took place in Scarborough.
The figures are contained in a report due to go before Scarborough councillors next week.
The report also shows:
A further two reports of "gull muggings" came from Whitby and one from Filey
The most common locations where reported muggings took place in Scarborough were on Westborough (four), around seafront sites (four) such as Foreshore Road, the Quay, and South Beach and Vernon Road (three)
A total of 13 victims described food being stolen from them by seagulls and the other nine only mentioned being directly attacked by gulls
Most reported incidents took place in June and July
The report concludes while it's "too early" to reach firm conclusions from the data collected on gull muggings, more data will be collected over the next year.
The authority will also look at data from similar coastal areas elsewhere in the country.
Posters warning against feeding seagulls have previously been distributed in Scarborough, along with gull-proof rubbish sacks.
Both herring gulls and kittiwakes are protected under the Wildlife and Countryside Act.
Article from the BBC – York and North Yorkshire